We Believe Sustainability Begins With Sustainable Relationships.

 At The Monkey Farm We Are Building Life Long Relationships.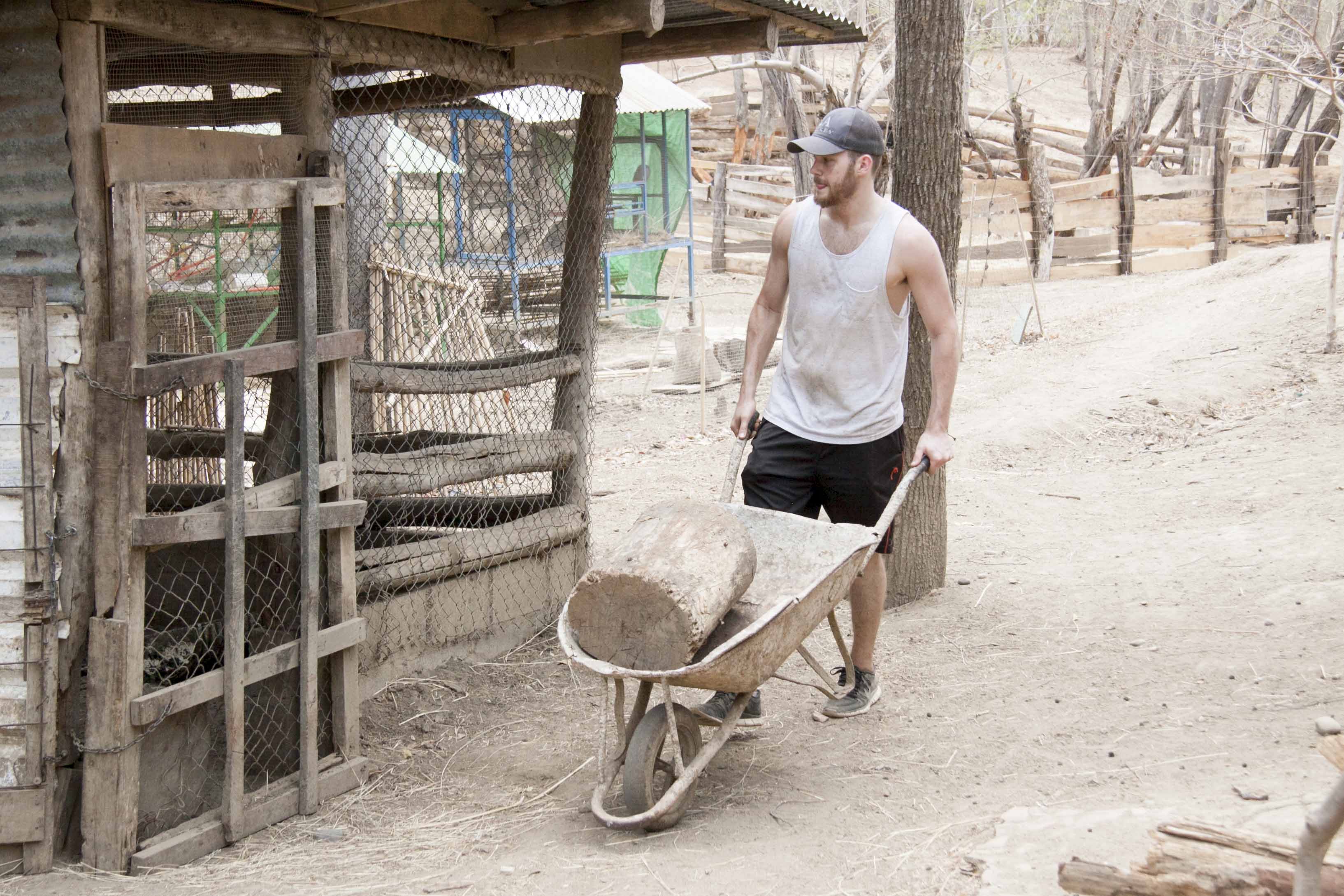 What We Expect
We work hard and play hard. If you wish to come and help, a good, positive attitude and self-motivation are a must. We work hard for 30 hours a week, signing up for our own schedule.  We have two 5-hour shifts available each day to choose from. This means you could potentially work 3 consecutive 10-hour days, and then have four consecutive days off to explore other parts of Costa Rica and nearby Nicaragua.
Work includes general farm maintenance and domestic animal care, and special projects. You can find yourself doing anything from cleaning pastures and horse stalls, to building gates and working on implementing our many ongoing sustainable projects. You MUST be self-motivated and as eager to produce results as we are to see them. Without this type of enthusiasm and excitement to make this happen, we can't make this dream a reality.
We also welcome any ideas for new projects. The entire project of The Monkey Farm has been built on ideas from volunteers like you. We all learn from each other.
We always say "everything is an experiment here" and are always searching for better ways to do the things we do. We love systems and are working towards having systems for everything we do here. This will really help with incoming volunteers so they can learn quicker.
Volunteer in Costa Rica
Good to Know
As of now the farm is not yet producing enough food for everyone to go around, so volunteers are having to supplement by purchasing some of their own food. What food there is, is shared. We have "day-old" fruit, vegetables and bakery products donated every day by local grocery stores and fruit & vegetable stands.
It's largely up to the volunteers to decide how to live together at The Monkey Farm. We pool our money to make joint purchases of food and share in the cooking and cleaning duties.  Plan on contributing up to $20 a week towards communal food and supplies. We always eat lunch together.
Provided is either a bed in a shared cabin or a place to pitch your tent, a communal kitchen, and an enclosed outdoor jungle shower. We do have fast internet and a wifi connection. There is also equipment to go snorkeling, fishing, (the beach is just half a mile away) and some bicycles for volunteers to ride.
You will have plenty of free time to go exploring other parts of Costa Rica or nearby Nicaragua.
Volunteer in Costa Rica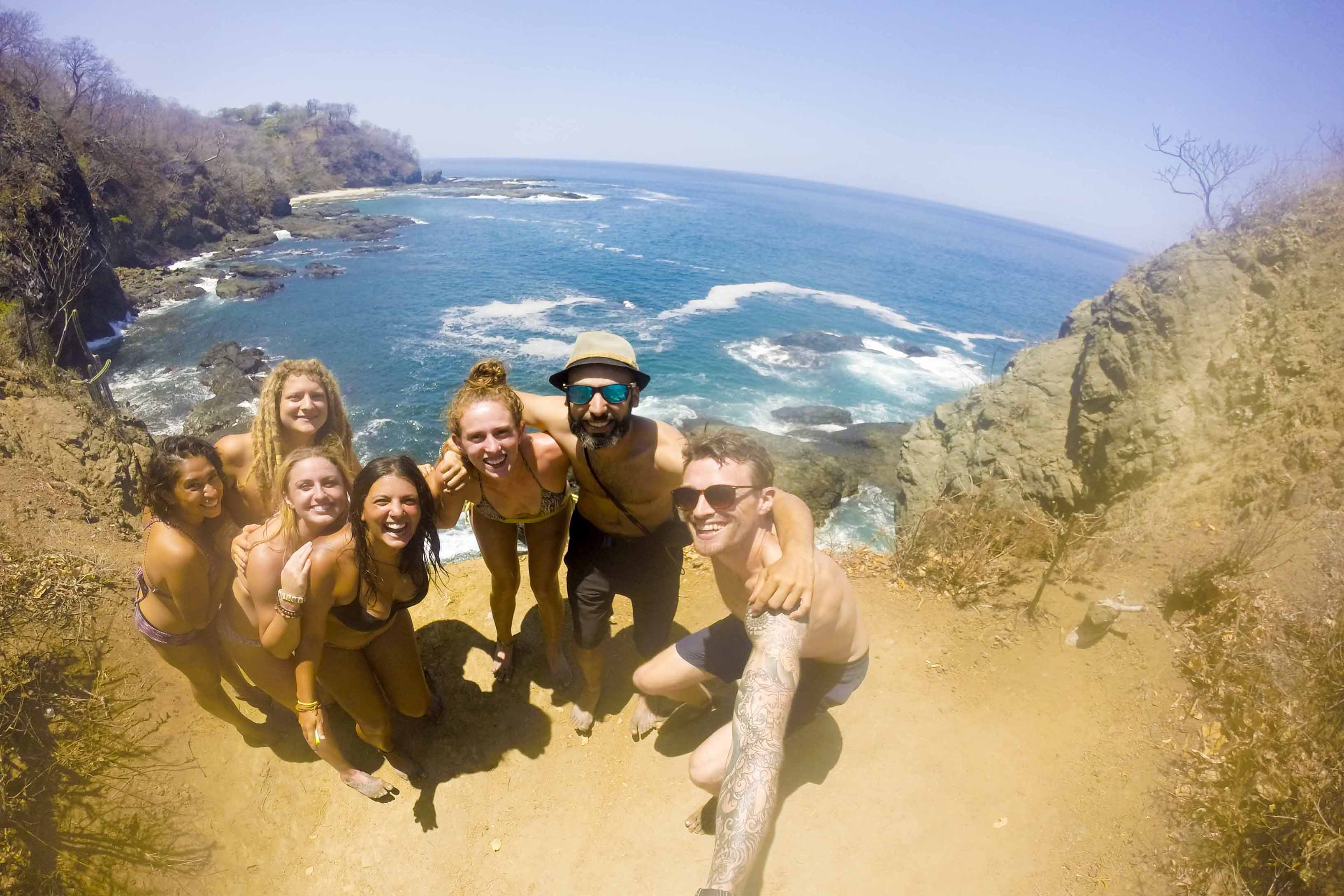 What is it Like
We rise about 6:00 in the morning when the rooster crows.  We eat breakfast, then we have a brief meeting at 7:00 to divide up chores and choose special projects. We then work until lunch time, which is at noon. We have an afternoon shift you can sign up for if you choose.  We require 30 hours of work per week and have two 5-hour shifts available per day.  During free time, we take a break and relax, chill, walk to the beach, go to town, ride the horses, go snorkeling, surf fishing, spear fishing, diving, go on a field trip, read or watch a movie on the barn wall with our projector.
There is a rustic volunteer cabin, made entirely out of wood. It has cracks in the wavy floor but the roof doesn't leak!  There is a separate room, somewhat private, suitable for a couple or two friends staying for a longer time. There are four other twin beds in the common area of the small cabin. If you have your own tent or a hammock that would be fantastic! For now, we have one bathroom in the volunteer cabin with a typical flushing toilet and sink and a double outdoor composting toilet made out of recycled glass bottles. We have two outdoor jungle showers beside the volunteer cabin. There is an outdoor communal kitchen area, that is fully equipped for common use.
Volunteer in Costa Rica
Volunteer in Costa Rica at The Monkey Farm! Apply Today!
Volunteer in Costa Rica at The Monkey Farm. We are a volunteer-run, registered non-profit 501(c)(3) that combines sustainability, organic farming and permaculture methods with monkey and wildlife rescue activities.
Volunteer in Costa Rica
Volunteer in Costa Rica Today!